Living With and Conquering SCD at 50 and Beyond
Last updated: January 2023
Hi, my name is zylix ...I was diagnosed with SCD at age one and since then it hasn't been easy. Some days are good and I wake up strong and healthy, some days I wake up in the middle of the night with an indescribable pain crisis. I have been in and out of hospital countless times in the last 52 years.
More Than Just a Phase
Growing up I was told that I would out grow the sickle cell disease, but I am 50+now and wondering if that is just a myth. My anchor has been God, I believe so much that God has kept me alive till now, not hospitals, doctors or what have you.
Nothing Can Keep Me Down
I have had countless blood transfusions, Two total replacement surgeries ( I still walk with a limp though.) I have had one dialysis, and two near death experiences. I owe my still being here to God Almighty... that's why I want to join the advocacy team in creating more awareness for people living with SCD.
Where My Strength Comes From
In this journey. I've seen and also experienced my own share of rejection, stigma , mood swings, depression, suicidal thoughts. I hold on to God's word and have a network of believers of God that help me remain resilient to live. I came out publicly to talk about having SCD when I turned 50. I decided to use my story to encourage others struggling with other issues of life.
Living with SCD and Working
I am a teacher by profession. Doctors have often told me that my job is very stressful, but I love teaching. However, as i get older, the stress becomes more real... So I would love to retire from teaching but I don't have the funds to do that. Some employers that I've worked with were empathetic, some didn't have patience for my constant stay away from work due to health reasons. One actually outrightly fired me when they found out.
My Limitations
SCD has a lot of limitations it poses on people living with it.... I've not been able to really spread out my wings the way I would have wanted to if I was free of SCD. For example, traveling is a problem for me , because I end up getting stressed out and ending up in hospital, inconveniencing my host. I can't walk long distances, I can't stand up for more than 15 minutes without my back hurting deeply. So mobility is another problem. In Nigeria standing to wait for the bus is a nightmare, because they'll push me down...they usually don't have patience for me.
I try as much as possible to listen to my body, hydrate and not stretch myself too much beyond what I should.
My Plea
There should be more awareness created to reduce the stigma for people living with SCD. People don't understand the pain we go through, and medical practitioners look at us like addicts even when we ask for pain relievers. It's very unfair that some people actually think we enjoy going to the hospital or that one is faking the pain.
God help us all.
God bless you.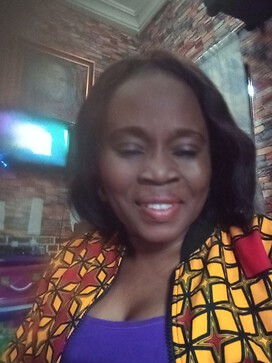 This article represents the opinions, thoughts, and experiences of the author; none of this content has been paid for by any advertiser. The Sickle-Cell.com team does not recommend or endorse any products or treatments discussed herein. Learn more about how we maintain editorial integrity
here
.

Community Poll
Are you interested in connecting with other sickle cell warriors?